Firstly, I hope you are all well and coping with the situation as resiliently as possible?
This month's property commentary and update, for obvious reasons, has a "lockdown" theme to it (although not exclusively) with our thoughts and remarks focused on the current situation, but looking beyond to better times ahead.
Let us hope that our June edition is able to report in a more positive climate.
Kind regards,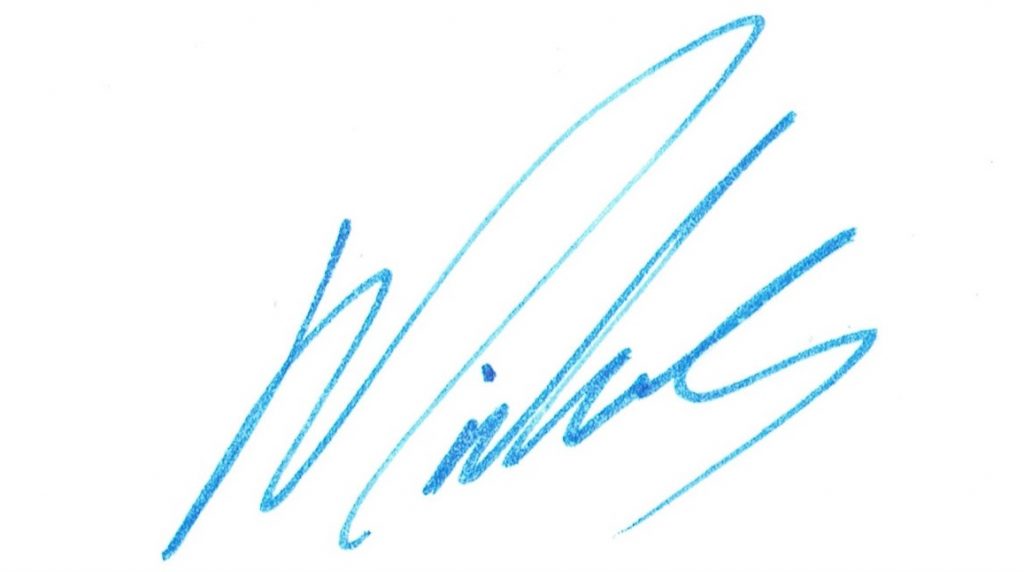 Looking Back to 2008
In property terms, how does today's situation differ from the 2007/2008 "credit crunch"?
I am not the right person to lecture on the economic variances between then and now, but in property market terms, as I see it, there are some fundamental differences.
As the "credit crunch" name suggests, property markets in 2008 were "hit" with an overwhelming lack of finance, brought about by the downfall of the banking system. This translated into a withdrawal of demand in most property sectors and a resulting market retraction in terms of transaction numbers and values.
Today, we face a different challenge. At present, a physical "lockdown" restricts normal daily life for everyone. In property market terms, this means no viewings; no offers; and with the current closure to Land Registry applications, no new completions either.
As other parts of the world begin to release from their "lockdown" restrictions, there are clear signs, however, that their property markets are showing signs of a significant rebound and while it is still early days, this has to give us hope that our current property malaise is temporary only.
The "lockdown" may continue for a number of weeks yet, but it is weeks, not months.
Yes, some people are, or will be, in financial hardship and many will have been "spooked" by the speed and impact of the situation, with the economy feeling the effects of that for some time, but fundamentally, mortgages and property loans will continue to be available to those who wish them, on terms not too dissimilar to pre-virus days. On this basis, the property market will "hold up" significantly stronger than in 2007/2008. Let's hope so !
Final Call For The Farm Tenant's Improvements Amnesty
The opportunity for agricultural tenants to agree their fixed equipment improvements on their holding, as a result of provisions within the Land Reform (Scotland) Act 2016, is rapidly closing, with the cut off date for agreements/submission of amnesty notices being 12 June 2020.
Some of the schedules of improvements and resulting negotiations we have been involved in to date have proved to be lengthy and time consuming and as such, at this late stage, we remind anyone who has yet to submit a schedule and wishes to do so, that this really is now the last chance to do so.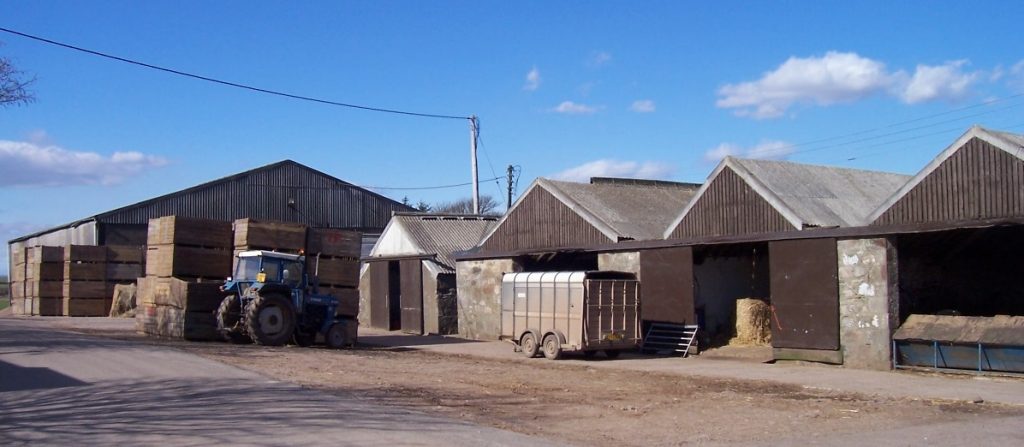 The Viability of Virtual Valuation Inspections
There is no argument – inspecting a property in order to value or appraise it should always be the preferred option and indeed is an RICS requirement, unless a valuer has a justifiable reason otherwise.
In these "strange" times, however, there is a need to balance any action we take with the potential health risks to both valuer and client and as such, while the "lockdown" prevails and indeed for a likely longer timescale beyond, there is a need to work with whatever alternatives are available.
Desktop appraisals are all very well, but, as we have experienced ourselves within the last few weeks, if there is any short coming in the information available, without an on-site inspection, completing a valuation to the necessary standards in that circumstance can prove impossible.
Some properties are just not appropriate for any sort of valuation or appraisal without "getting the boots on" with farms and estates, in particular, difficult to appraise without on-site inspections. But for others (a single dwelling; or small block of "bare" land), the possibility of a virtual inspection, carried out by the client on site, is taking hold and we are rapidly trying to work out the best and most efficient mechanisms to conduct these.
At present we are working on our "virtual inspection" process, using well used platforms, such as Whatsapp, Facetime or Zoom, in which the client, via their smartphone or tablet, walks us through the property or over the land, with us able to ask questions or for the client to highlight specific points of interest. As a follow up, additional photographs, measurements, or other details may be required in order to complete the valuation, but with the ability to record inspections, it leaves the valuer in the unusual position and benefit of being able to "re-trace" his/her steps in order to jog the memory or highlight any issues at a later date.
Is this a permanent solution once all restrictions are eased? – no. But some of the positives may remain and indeed, I can see valuers in future using recording equipment as part of their normal information gathering "tool set" with walkthrough "files" being relied upon as a useful addition to the traditional inspection notes.
Either way, virtual valuation inspections are a temporary measure, but will give rise to some long term valuation benefits.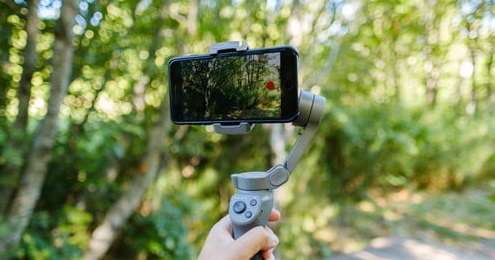 Prepare For a Rural Self-Catering Holiday "bounce"
Speculation in the tourism and travel press over the last few weeks would suggest that for most of us in 2020, our well-deserved holiday plans are likely to be significantly disrupted, with travel abroad almost entirely curtailed. So, for most of us, if any holiday is to be had, it is a "staycation" option only this year, with rural Scotland likely to be a significant target for this uplift in demand.
Unfortunately, it is also highly likely that social distancing restrictions will remain in force for many months to come (certainly over the summer months), limiting hotels/guesthouses and to some extent B&Bs in the accommodation they can provide.
Rural self-catering accommodation will, most probably, be one of the only holiday accommodation options available, where families can maintain social isolation in low population areas, while enjoying that much needed break in peaceful and spectacular surroundings.
The message to the public at the start of the UK's COVID crisis, that people "running" to the Highlands and Islands to get away from the spreading threat was not acceptable, was entirely justified and, in the main, has been successful in limiting the virus spread to our rural communities, but at some point, these same rural communities will need people to return. Tourism is vital to most rural areas in Scotland and the full impacts of a severely restricted summer tourist season might not be felt until next winter.
For many individuals, farm and estate businesses, self-catering holiday accommodation represents an essential part of their business and livelihood and self-catering accommodation in rural areas will be key to any rural economy revival. Prior to "lockdown", self-catering businesses were already prepared and ready for the 2020 season ahead and as such are capable of "opening the doors" to guests without any significant delay. With this ability to immediately react to bookings, while still offering social isolation if required, there is much anticipation that the second half of the year could prove to generate significant "above average" demand. Self-catering owners are ready to welcome guests and will be a key part of the re-opening of our rural economy.
Market Murmurs
While there is no certainty in how property markets will react when "lockdown" restrictions are eased, there is no doubting that enquiries for properties currently listed by us have been steady over the "lockdown" period and we continue to take provisional requests for viewings as soon as possible after the relaxation of restrictions.
All this points to a pause in market activity, rather than a collapse and anecdotal reports from those countries already "moving out" of their lockdowns is suggesting that some markets are returning to pre-virus levels relatively quickly.
Some property pundits suggest an immediate and wholescale "flood" of enquiries/viewing requests/offers etc once relaxation begins. We don't think that is likely either in our local market or at a more national level.
We are anticipating a relatively steady return of interest in our "middle market" enquiries, where there was most pre-virus activity, with the quality properties within that sector attracting most interest. As ever, the more marginal properties within any market sector may struggle, as demand remains lower than at pre-virus levels, but even those properties may "come good" fairly quickly, as demand proves to outstrip supply.
Discretionary property purchases, such as second homes or sporting estates, are inevitably likely to lag behind the main market trends and in some cases we do see sales in these sectors being much "stickier" in 2020.
There is, in general, positive chat and optimism within the property professions, with tentative evidence that markets will return and prove to be more robust than at first feared.